Philharmonie des enfants

In addition to the five theme worlds, other spaces have their share of surprises in store for the Philharmonie des enfants. From the mysterious entrance corridor, our senses are awakened with Silence or racket, a strange acoustic experience. Sound is everywhere in the Philharmonie des enfats: open your eyes and ears on the Grande Place and along the walls to discover the Histoires du Petit Peuple or the Optical theater which contain curious holograms. Don't miss Earfuls, this incredible immersive projection studio that allows you to experience sound in three dimensions. Finally, you will experience a Grand Finale by taking the corridor that leads to the exit.

Today, Monday, 11 December 2023, the Philharmonie des enfants is open from 2pm to 6pm.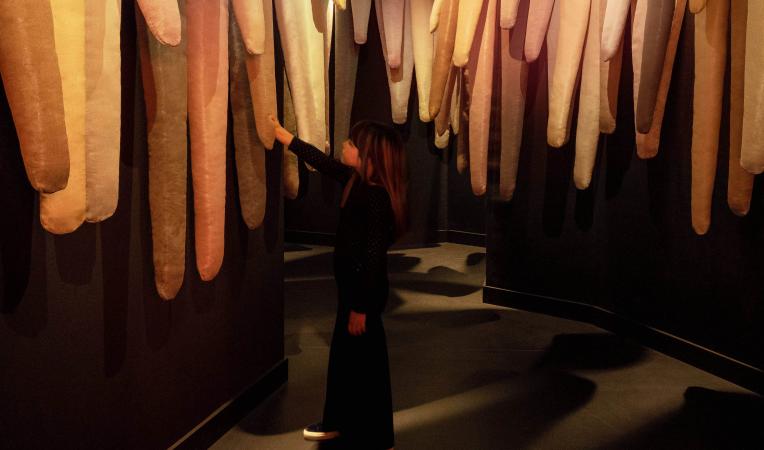 Acoustic experience
It is not easy to make a room silent, even if you are alone and keep quiet. But using materials and objects that absorb sound, it can be done. On the other hand, in certain places, it is possible to amplify the sounds we make when we walk, sing or speak. Can you tell the difference?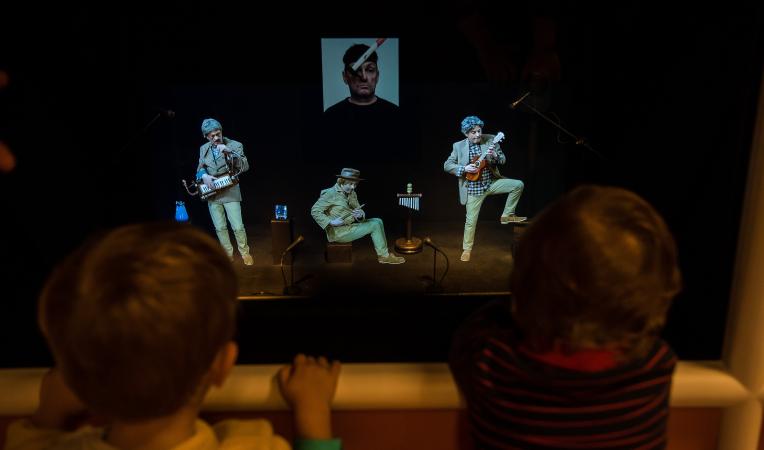 Holograms
The story boxes contain two optical theaters featuring characters in the form of holograms: Son et Lumière stages a very personal interpretation of a musical excerpt by Steve Reich and Les Bruiteurs bruités plays with the relationship between image and sound by using a funny animated film by photographer Bernard Demenge. 
Explorations notebooks (in French)
In the various exploration workbooks, a "games" section specifically designed for children serves as a support for in-depth activities. These exploration workbooks offer thematic paths that focus on complementary concepts.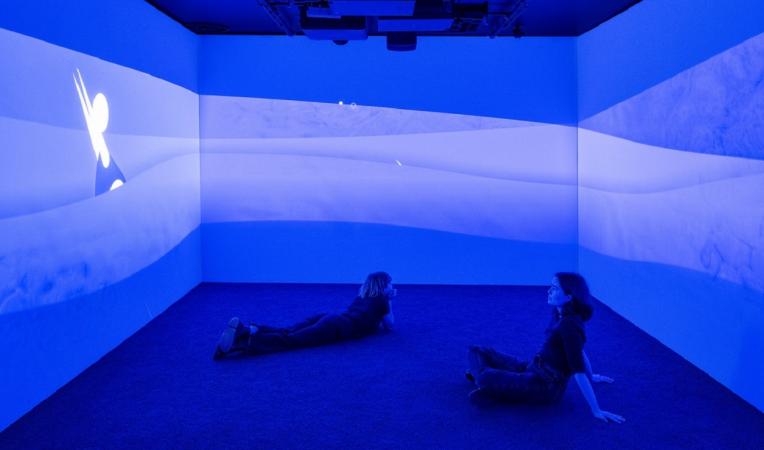 Spatialized sound
This immersive studio brings the children into a totally new immersive audiovisual experience by combining a 3D sound diffusion system with a panoramic video projection device on four walls. A veritable "listening cinema», this space allows the exclusive creation of musical films, stories, concert recordings or sound experiences that immerse the spectator in a unique auditory experience.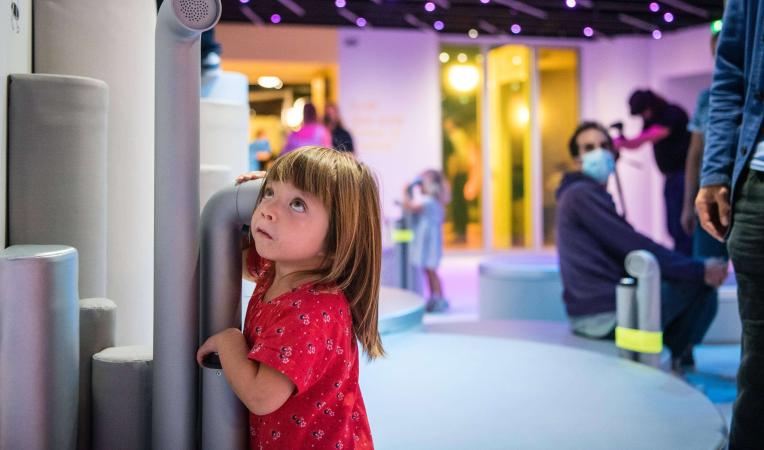 Sound journey
Stories of the Little People
There are hidden persons around us, talking between the walls and under our feet. They are the inhabitants of the Philharmonie des enfants, its Little People. You can hear them sharing their stories through a horn emerging from the floor in the Main Square or from a wall anywhere else. If you pay attention, you can catch their jokes and discover their secrets.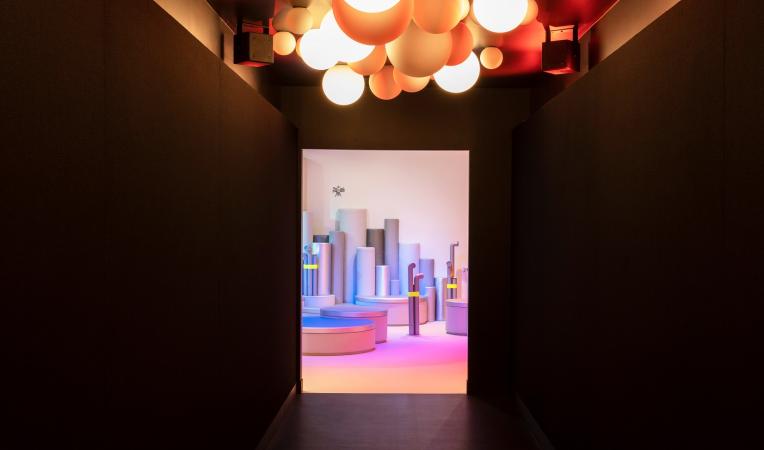 Contemporary music
The exit lane offers a grand finale to accompany the children back to the real world. Just as the end of a concert or musical experience is a special moment to be remembered, the exit corridor will provide a galvanizing, energizing "musical finale" that will leave a lasting musical memory.